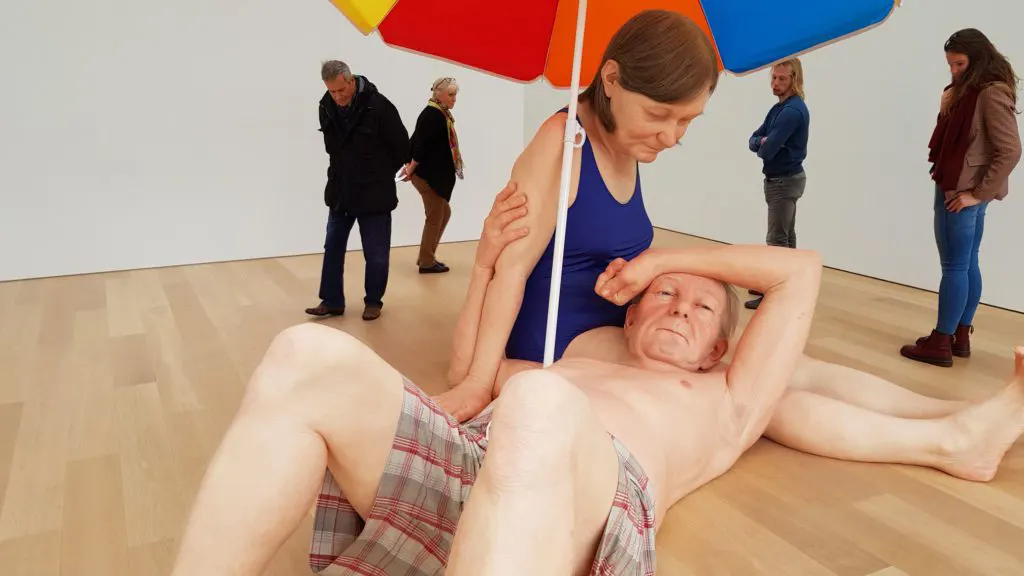 This is the first post of a couple of images I am adding from the very interesting Museum Voorlinden – it was recommended to me by a colleague and have to say that it really paid off. It's about 45 minutes from Amsterdam and totally worth the trip.
Museum Voorlinden is an art museum in Wassenaar in the Netherlands. It was founded and is privately owned by Joop van Caldenborgh It was opened on 10 September 2016 by King Willem-Alexander of the Netherlands. Source: Wikipedia.
The setting of the museum is very pleasant too, there's a big green space that surrounds the building and all in all I think it's quite a must for art lovers alike. In a way it reminded me of the Saatchi Gallery in London however this one was even better….less stuff, more attention to the details and few pieces that strike out loud!
This photo shows this piece that is Hyper Realistic – basically they have a huuge human reproduction of a couple of old people, they are made in silicone and the details are really incredible, even the hair were meticulously recreated, I have never seen anything like that before.